---
Products  Cheap prices, great value and lowest prices in Europe for systems like CND Shellac, Vinylux, Creative Play, Spa Manicure , Spa Pedicure, Lecente nail art, Tweezerman tools  . Tell me more…
Products Find all you need for nails hands and feet. L & P, Gel, Soak off, Nail Art, Tools  Tell me more…
---
Education CND Academy programs will teach you the 'truth' about the nail industry from foundation to expert levels. Read More…
Experts We sought out the top internet marketing minds to share their expertise on building the ultimate theme. No other theme on the planet has this sort of brain power behind it. Meet them…
---
Services Pamper yourself in services with a guarantee at our CND service shops so that your money is spent wisely and you can put your mind at rest from the dangers caused by cheap imitation salons . Find out more…
Customizer Imagine being able to manage all aspects of your site using a live previewer so you can see exactly how that logo, font, or content layout will look before your publish. Now you can. Here's how it works…
CND Shellac vs Soak Off Gels
CND Shellac Power Polish™ is a breakthrough, patent-pending technology that combines the ease of polish with the performance of gels. No other products in the market can stand up to the claims – 14+ Day Wear. Mirror Shine. Zero Dry Time.
Systems you will love to use
Please Note: As a consumer, this site will help you understand why you should insist on certain brands by name from our service provider – after all, its your natural nails that will suffer the consequences.
WAN-A-Be  – Nail Professionals & Nail Pros in search for the truth – this is the place
Be Warned: The nail world ( like any other business ) is riddled with brands and products that although may look similar and have lots of advertising, may not be worth investing in – Soak off gel is a clear example as it requires filing that thins out the nail plate of your customer. So, open your eyes, invest in the award winning education systems CND Academy provides and you are guaranteed to be smart enough to run your business successfully and with very happy customers.
Foundation Classes for beginners
NAIL ART  STYLES STRAIGHT FROM THE CATWALKS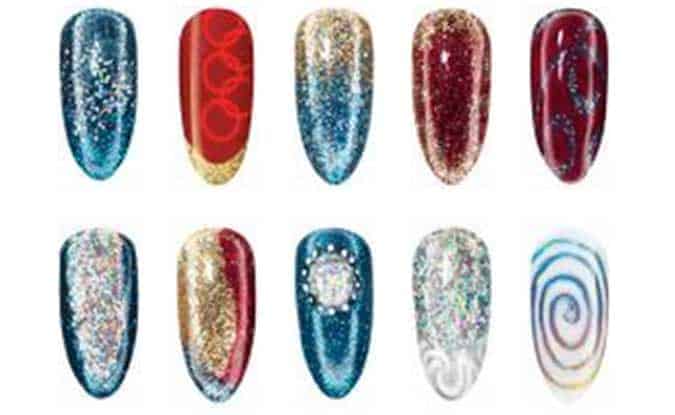 ---
---
---
---
---
---
PRO TIP: Look for the CND Academy Certificate on the wall and ask for CND original systems like CND Shellac & Vinylux. Don't accept any other substitute – it doesn't get better than this!
---
Get Instant Access
Now is the time! Nail & Beauty Professionals, enter our online store and get what you need today.